GSMA to Host Mobile 360 Series – India 2016
|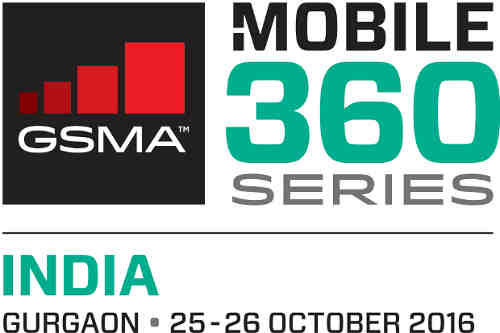 Global mobile industry association GSMA has outlined the first details of the GSMA 2016 Mobile 360 Series – India conference, which will take place 25-26 October 2016 in Gurgaon, India.
The thought leadership conference is the latest addition to the GSMA Mobile 360 Series of global events, and the first major GSMA event in India.
It will showcase the latest industry developments in the region and will feature executives and experts from leading mobile operators, ecosystem players and companies in adjacent sectors.
"As one of the biggest markets in the world in terms of mobile subscribers, India is rapidly growing both in size and significance and our new Mobile 360 – India conference highlights the importance of this market in Asia and on the global stage," said Michael O'Hara, chief marketing officer, GSMA.
"Mobile has the potential to drastically accelerate economic growth in India, as well as overcoming a range of social challenges, such as closing the digital divide and bringing financial inclusion to all segments of the population."
[ How to Use Digital Marketing for Business Growth ]
Mobile 360 – India will convene decision makers from across the ecosystem to address the main opportunities and challenges facing the mobile industry.
Delegates will have the opportunity to discuss how mobile will support future innovation and development in the region, including the Internet of Things, mobile money, digital inclusion, digital identity and agriculture, among others.
The Mobile 360 – India conference programme will offer perspectives from across the mobile and technology landscape. It will feature a series of keynote addresses, case studies and panel discussions on the top issues and trends in mobile, including the "Digital India" vision and its impact upon the mobile ecosystem in India.
Mobile 360 -– India will also host the first Mobile for Development Summit, to be held on 25 October. With the theme "Mobile as the Key Enabler to Driving Digital Innovation and Impact", the Summit focuses on programmes including Mobile Money, Connected Women, Digital Identity and Agriculture, which are priority topics for the GSMA Mobile for Development programme in India.
The Mobile 360 – India conference agenda will also feature a technology showcase in the networking area, including hands-on demos from partners, selected start-ups, sponsors and GSMA programmes.
Leave a Reply