GroupM Expands Sports and Entertainment Offering under 'ESP'
|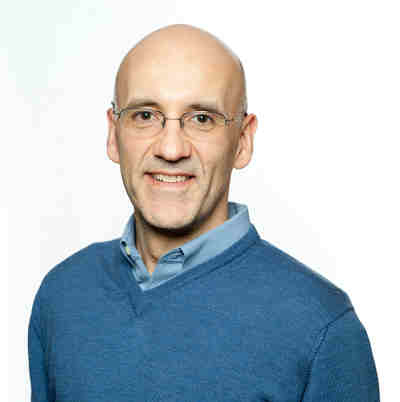 John Kristick, CEO, ESP Properties
GroupM, a leading media investment management company, announced Tuesday it is expanding its sports and entertainment offering under a new global agency brand, ESP.
ESP is made up of two separate businesses: ESP Properties and ESP Brands.
Both businesses will be part of WPP's media investment management company GroupM, but remain independent of its media-buying operations.
ESP Properties will be GroupM's first company dedicated to serving rightsholders from the worlds of sports and entertainment, including federations, leagues, events, teams, publishers and venues.
It will offer a thorough assessment of their commercial programs, and advise how to grow the revenue they generate through a full range of services across data, digital and content development.
It will also offer global partnership sales on behalf of rightsholders, both to existing WPP brand clients and beyond.
ESP Properties will be formed through new hires, the integration of existing GroupM business units including leading sponsorship agency IEG, and the acquisition of data-driven sports marketing agency Two Circles.
It will collaborate with specialists from the WPP network to deliver a full range of marketing services. It will also work with GroupM Entertainment on new programming concepts and, where mutually beneficial, provide direct finance for new projects.
ESP Properties will launch with over 150 staff in hubs across New York, Chicago, London and Singapore, plus additional teams in Los Angeles, Sao Paulo and Dubai amongst others.
It launches with a roster of globally recognised clients including the All Blacks, Cleveland Cavaliers, Valencia CF, England and Wales Cricket Board, Pele, and City Football Group.
"There is significant and growing demand on the part of clients to invest more in content and sports but few in our industry have had a serious response to this. Our new ESP Properties will bring creative power and commercial insight to rightsholders for the first time," said Martin Sorrell, CEO of WPP.
GroupM is also expanding its support for brands to plan, negotiate and activate sports and entertainment partnerships by growing the specialist teams in its individual media agencies.
These specialist teams will be underpinned in key regions by the second business within ESP, ESP Brands. ESP Brands will be an evolution of the former partnerships consultancy GroupM ESP.
The new ESP Properties will be led by John Kristick, Global CEO of GroupM ESP since 2011. John is a senior sports marketing executive with nearly two decades of international experience, including being appointed Managing Director for the USA Bid Committee to host the 2022 FIFA World Cup, and previously working for more than ten years in Europe serving as an Executive Director for Infront Sports & Media from its inception.
The business will be led regionally by Jonathan Hill (EMEA), Laren Ukman (North America) and JinWei Toh (APAC). ESP Brands will be managed regionally in North America by Bryce Townsend and through the individual GroupM agencies in other regions.
The launch is part of WPP's focus on content, demonstrated by its investments in MediaPro, VICE, Indigenous Media, FullScreen, MRC, and, most recently, Bruin Sports Capital.
Leave a Reply