Facebook Chief Mark Zuckerberg Kicks Off Internet Summit in India
|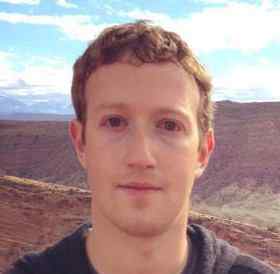 Mark Zuckerberg
Today, Mark Zuckerberg kicked off the first Internet.org Summit in New Delhi, India.
The summit supports Internet.org's efforts to accelerate connectivity in India by addressing a variety of barriers to internet access, including the lack of relevant local content and services.
Moreover, the Internet.org Innovation Challenge in India aims to support the organization's vision of a connected world by recognizing those who are working to make the internet more relevant to women, students, farmers and migrant workers in India.
---
Related Stories:
How "Make in India" Will Break in India
Look Mark, Who Is Using Your Facebook
---
"Our goal with this challenge is to encourage the development of apps, websites and online services that provide real value for the members of these important communities," it was said in a statement.
One Innovation Challenge Award prize in the amount of $250,000 USD will be presented to the app, website or service that the judges determine best meets the needs of one of the four designated population categories: women, students, farmers, and migrant workers (four awards total).
Each of the Innovation Challenge Award winners will also be eligible to receive a package of tools and services worth up to $60,000 USD from Facebook's FbStart program.
In addition, two apps, websites or services designed for each of the four specified population categories will receive an Impact Award prize in the amount of $25,000 USD (eight awards total).
All entries must be received by January 31, 2015. Winners will be announced at Mobile World Congress, which will take place during the first week of March 2015.
You can get more information about the Internet.org Innovation Challenge at its website.
Photo courtesy: Facebook
Leave a Reply