Consumers Spend 90% of Time on Mobile Apps
|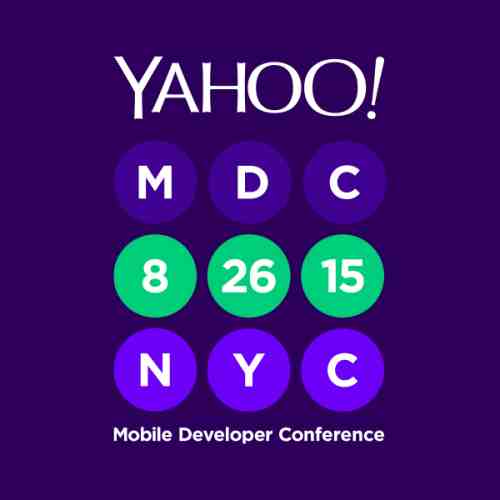 Yahoo, Inc. hosted developers at the Yahoo Mobile Developer Conference Wednesday in New York City.
The conference featured speakers including Yahoo Chief Revenue Officer Lisa Utzschneider; Yahoo SVP of Publishing Products, Simon Khalaf; and Tumblr CEO David Karp.
To open the conference, Khalaf delivered a keynote on the evolving mobile app landscape based on an analysis of data from Flurry Analytics, which is now in 720,000 apps across two billion mobile devices.
[ Should School Students Use Mobile Phones? ]
Key insights include:
Users Logging More Mobile Minutes: In the second quarter of this year, American consumers spent, on average, 3 hrs and 40 minutes per day on their mobile devices. That is a 35% increase in time spent from one year ago and a 43 minute increase in the last six months.
Mobile Browser Sidelined: Ninety percent of time consumers spend in mobile is in apps, and the remaining 10 percent is spent in browsers. This number is up from the first quarter of this year when consumers spent 88 percent of the time on mobile devices in apps.
Category Catch-Up: Messaging and Entertainment apps have pulled significant market share from Gaming, which is now only 14 percent of all time spent on mobile. Time spent on Social & Messaging apps has increased 50 percent and time spent on Entertainment has increased 240 percent, while time spent on Gaming has decreased 36 percent. Social, Messaging and Entertainment apps now account for 51 percent of time spent on mobile.
As the world of mobile app usage changes, so do developers' needs. At the conference, Yahoo announced updates to the Yahoo Mobile Developer Suite developers use to analyze, advertise, monetize and enhance their apps and build their businesses as the industry evolves:
Tumblr In-App Sharing: Developers can now let users share their creations with their Tumblr followers with one click. When a Tumblr user who doesn't have the app sees the post, the ability to download the app will be a seamless part of their experience. App developers will also be able to see engagement on content shared by their users, such as how many times it has been reblogged, clicked on or liked.
Real-Time Metrics: Updating automatically every 15 seconds, developers can have instant insight into real-time app activity, completely for free through Flurry Analytics. Real-time Metrics will work at any scale, whether a developer has a hundred, a thousand, or a billion users.
Native Video Ads for Publishers: Yahoo can now help developers integrate an advertising solution into their app that is designed to increase monetization by combining native, the best performing ad format, with video, the best performing ad content.
Yahoo, as part of the company's efforts to support STEAM (Science, Technology, Engineering, Arts, Math) learning in underrepresented communities, announced a partnership with Girls Who Code.
Yahoo has collaborated to design a curriculum based on APIs available through Yahoo's Developer Network, which will roll out to around 500 Girls Who Code clubs in September. Both Tumblr and Flickr will host student project demos in the spring.
Mobile developers can access the new tools or apply for available developer previews by visiting Yahoo site.
Leave a Reply