Chelsea FC Joins EdWorkz to Launch Maths App for Kids
|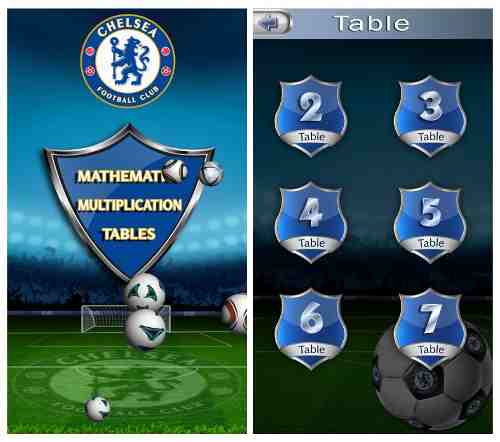 EdWorkz, a Sydney-based enterprise, is offering an app to enhance the maths learning experience of children. The company has partnered with English Premier League champions Chelsea FC to launch the Chelsea FC Maths for Kids app.
According to EdWorkz, the application will be launched in a number of international markets that include the UK, USA, India, South Korea, Thailand, Malaysia, Indonesia, Australia, and China.
Chelsea boasts over 500 million fans globally, including many young supporters across the world. The Chelsea FC Maths for Kids app provides the perfect platform to engage these supporters, and enhance their multiplication skills.
[ Should School Students Use Mobile Phones? ]
According to the OECD PISA Survey 2012, performances of students in mathematics have greatly declined over the past 10 years, especially in countries like the United States, United Kingdom and Australia.
This inspired EdWorkz to delve on mobile technology and create an app that can be used actively across every platform such as smartphones and tablets by both Android as well as iOS users.
Since its inception in 2014, the company has taken an initiative to develop and deliver a broad range of mobile-friendly educational tools and resources. These are intended to make learning fun for children.
[ New Season of Cyberchase Helps Kids Get Active with Math ]
The company says that the maths learning app of EdWorkz meets all necessary attributes, targeting children within the age group 7-12 years who are learning their mathematics multiplication tables.
'Empowering Young Minds', EdWorkz follows this notion by providing information via latest technology and giving every child a chance to excel in their education through interactive and engaging content. The Chelsea FC Maths for Kids app is available in six languages and can communicate both vocally and visually.
[ Children from India Invited for Manchester United Match ]
This easy-to-follow application gives kids the opportunity to take up challenges through quizzes and grow their ability to understand various challenges of mathematics.
"Children are extremely tech savvy. EdWorkz thought of developing something that is educational as well as engaging, and tie it to a cool brand. So, multiplication tables app is our contribution to gear up their knowledge and make them realize how interesting mathematics is, said Iggy Jovanovic, co-founder of Edworkz.
This launch sees the app available to download on android devices, with an iOS version to follow soon.
Leave a Reply