Buzzoola Raises $2 Million in Seed Funding
|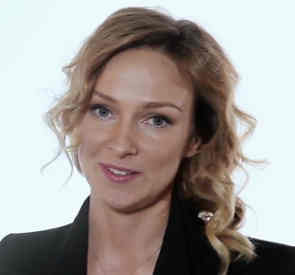 Buzzoola Inc., a native video advertising platform in Russia and Eastern Europe, today announced $2 million in seed funding from I2BF Global Ventures' I2BF Digital investment arm and its entry into the U.S. market with the opening of a New York office.
Buzzoola's native video advertising platform provides a solution for companies orienting their marketing campaigns around customer's actual media consumption patterns — on social media platforms using mobile devices.
Researcher BIA/Kelsey estimates that in the United States native ad spending on social media will grow from an annual amount of $2.4 billion in 2013 to $5 billion by 2017, making up about 42 percent of total social ad spending.
---
Related Articles
E-Commerce Site Farfetch Raises $66M, Wow!
Axon Invests in iYogi's $28 Million Capital Raise
Swagbucks Appoints Chuck Davis as CEO, Raises $60 Million
Darby Smart Raises $6.3 Million in Series A Financing
Forkforce Social Network Gets Seed Funding
Business Plan of RMN Company for Investors
---
"The explosive growth in the native video advertising market has driven more and more brands to seek out tools that enable them to have a global reach," said Natalia Solodukhova (pictured above), CEO of Buzzoola.
"Establishing a presence in New York City just made sense given that Buzzoola's biggest clients are headquartered here and we want to service their growing needs at both a local and global level."
The most recent $2 million investment is the second tranche of a $4 million seed round from I2BF Digital. The funds will be used to finance the development and launch of Buzzoola's next generation product as well as support its U.S. market launch.
I2BF Digital is aimed at early-stage digital IT startups in the United States, Eastern Europe and South Korea. Current portfolio companies include ServiceTitan, Prizeo, ElaCarte and GetGoing.
Photo courtesy: Buzzoola
Leave a Reply