Bubble Cat Goes from Facebook to Android Devices
|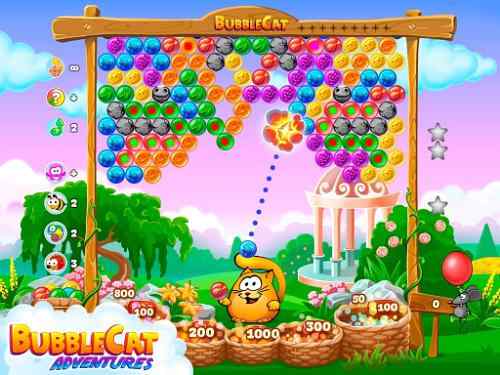 After its launch on Facebook and iPad, Bubble Cat Adventures is now releasing on Android devices.
Developed by Friendly Orange and published by Traveling Pixel Games, Bubble Cat Adventures follows the story of a big-hearted cat on a journey to save his beloved.
The gameplay is based on a variation of the Match-3 system, with emphasis on both fast-paced fun and strategy – each level was hand-crafted by game designer Richard "Levelord" Gray.
The story will take the intrepid cat traveler from golden beaches to icy peaks and beyond, with fun comic strips chronicling the adventures.
The Android version of the game comes with all the latest updates, including the Facebook Connect feature, which allows players to carry their progress over from Facebook to the mobile version and vice versa.
Bubble Cat Adventures is available for free on Google Play.
Leave a Reply