BigRock Promises 99.9% Uptime with VPS Web Hosting in India
|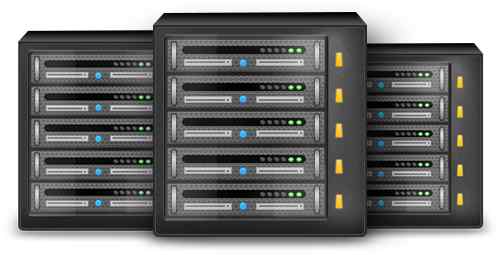 BigRock, one of India's leading domain registrars and web hosting companies announced Monday the addition of Virtual Private Servers (VPS) hosting in India to its product portfolio.
The addition of this solution to BigRock's portfolio of web products offers customers the flexibility of choosing between hosting BigRock's VPS solutions from within the country or from the US.
According to the company, the quality of BigRock's VPS hosting solutions means that customers will be promised a guaranteed uptime of 99.9%.
---
RMN Digital suggests: If you have just a corporate website that hardly gets updated, you don't need VPS hosting which is quite expensive because you can live with occasional site interruptions. However, if your site is updated regularly or you are running a mission-critical online service, then you can explore the VPS option.
Beware, most hosting companies promise 99.9% uptime, but they never fulfill their promise. You are advised to get a formal SLA (service-level agreement) signed by the hosting service provider incorporating the penalty clause in the SLA – in case the uptime is not delivered as promised. Editor, RMN Digital.
---
Most Indian businesses from the SME segment and web designers usually seek hosting services which are not only cost effective but also upgradable to integrate newer technologies and software solutions, observes BigRock.
With BigRock's VPS hosting, customers can easily avail the control of dedicated servers at the price of a shared server, says the company.
The solution incorporates technology from Dell, NetApp, cPanel, Centos and Parallels Virtuozzo Containers to offer a fully manageable VPS experience with 99.9% uptime, according to the company.
The solution has been priced competitively to ensure that the offering is in line with its commitment of enabling small and medium enterprises (SMEs) and entrepreneurs to build and enhance their web presence with value-added proposition, suggests BigRock.
[ Also Read: How Small Businesses in India Are Their Own Enemies ]
"BigRock believes that small businesses appreciate the value of reliable, robust, secure and high performance VPS solutions. Our VPS services come bundled with dedicated resources and full root access so that customers can avail all the features and functions of a dedicated server at no additional cost," said Shashank Mehrotra, general manager & business head, BigRock.
The VPS hosting solutions from India are available starting at Rs. 1,199 per month for 1 year with 88GHz, 512MB RAM, 20GB HDD, 100GB transfer and 1 free IP.
Photo courtesy: BigRock
Leave a Reply