BesTV and Microsoft to Bring Xbox One to China
|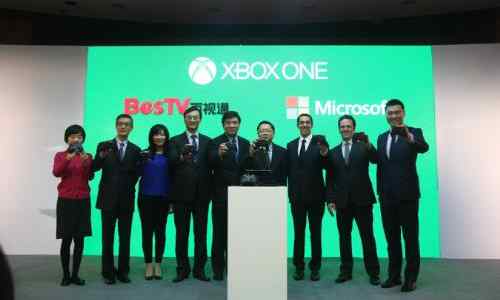 Microsoft Corp. announced Tuesday that in partnership with BesTV New Media Co., a subsidiary of Shanghai Media Group, Xbox One will launch into China in September of this year.
The all-in-one games and entertainment system is claimed to be the first of its kind to launch in the country, creating mutual opportunities for developers in China. Xbox One will offer content such as games, entertainment, education and fitness experiences.
This is a major step in the partnership between BesTV and Microsoft after forming their joint venture, E-Home Entertainment Development Company Ltd. in September 2013. E-Home Entertainment is stated to be the first company registered through the Shanghai Free Trade Zone (SFTZ).
"The launch of Xbox One here will bring distinction as the first-ever game console with OTT (over-the-top) functionality in China," said Dazhong Zhang, senior vice president, Shanghai Media Group, and chairman, E-Home Entertainment Development Company Ltd.
As part of the partnership, E-Home Entertainment is investing in a program that will enable creators and developers to build, publish and sell their games on Xbox One in China and in other markets where Xbox is available.
Within China, Microsoft will work with traditional retailers to establish a new growth category and partner with BesTV to explore expanded channel opportunities in the telecommunications segment.
Leave a Reply