Axon Invests in iYogi's $28 Million Capital Raise
|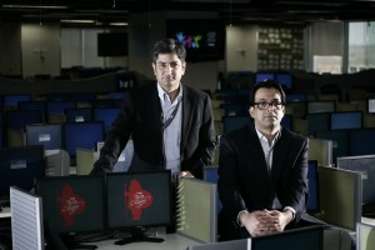 International investment firm, Axon Partners Group, has invested in iYogi, which provides on-demand tech support for consumers and small businesses.
Announced today, May 12, the investment will bring the total amount raised so far in this Series E financing round to USD 28 million.
Axon Partners Group, which has a strong presence in Spain and Latin America, has joined this round along with Madison India Capital and some existing investors, to support iYogi's growth in these regions through partnerships with telecom companies.
"Axon is very pleased to be working with iYogi, further expanding our technology portfolio in India," said Francisco Velázquez de Cuéllar, president of Axon Partners Group.
With its series E investment, iYogi expects to double its revenue in the next 24 months. The company recently launched its services in Spain through a partnership with Telefonica and established a service delivery center in the country.
This delivery center will also serve as a center of excellence supporting iYogi's expansion in Latin America.
[ Also Read: E-Commerce Site Farfetch Raises $66M, Wow! ]
"It's great to have the right investors backing us as we change gears," says Uday Challu, co-founder and CEO, iYogi.
At the core of iYogi's expansion strategy lies the Digital Service Cloud, its proprietary technology platform which can help telecom companies capture a share of the global cloud computing opportunity, says the company.
Telecom companies can generate new revenues through SaaS based premium support services aimed at consumers and small businesses in partnership with iYogi, suggest the company.
In the picture above: Co-founders of iYogi Uday Challu (L) with Vishal Dhar (R)
Photo courtesy: Axon Partners Group / iYogi
Leave a Reply