After Bollywood Actor, a Puppy Stars in GoDaddy Ad
Tech services company GoDaddy had recently launched its integrated marketing campaign featuring Bollywood (Mumbai-based Indian film industry) actor Mithun Chakraborty.
The campaign aimed to educate small businesses in India about the benefits of getting a website. It comprised of two television advertisements along with search, display, email and social media marketing.
Now, GoDaddy has signed its four-legged Super Bowl star for this week's commercial shoot with Danica Patrick.
[ Also Read: Budweiser Clydesdales to Return for Super Bowl 2015 ]
As the star canine needs a name, GoDaddy is calling people to recommend names via social media using the hashtag #GoDaddyPuppy before filming starts Thursday.
"We've had a lot of fun brainstorming ideas and we've even registered a few domain names for the little guy, but we just haven't landed on one we think is just right, so we thought, why not see what the public can come up with for our little 10 pounds of cute," said GoDaddy CMO Barb Rechterman.
The puppy's fellow cast member, Danica Patrick, has offered up a few ideas, including Harry and Ranger.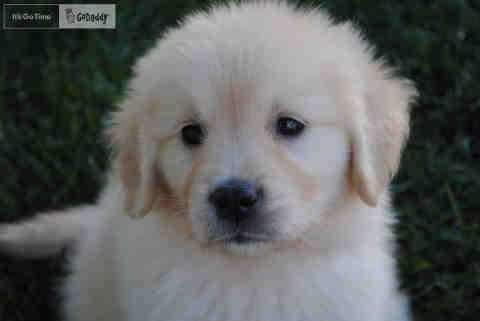 GoDaddy Casts Puppy for New Super Bowl Ad
"The first time I saw him was in an email photo I shared with a few friends and we all just said the same thing…'AWWWWWW!'" Danica has a puppy of her own named Dallas who has her own Twitter handle. "I'm confident I can talk our GoDaddy puppy into social media too."
The Super Bowl ad is called "Journey Home" and will reflect the journey of a small business owner. GoDaddy is not revealing plot specifics, but promises the commercial will be unpredictable and twist conventional Super Bowl advertising in a way that speaks to how GoDaddy helps make small business owners' lives better by way of easy-to-use technology.
The thirty-second ad is the creative work of Barton F. Graf, whose Chief Creative Officer Gerry Graf has produced eight Super Bowl ads over the years, including the popular E*Trade commercial featuring a monkey and an unexpected punch line at the end.
To get your name in the game for this Super Bowl star, you can post suggestions to the GoDaddy Facebook page, or via Instagram or Twitter using the hashtag #GoDaddyPuppy. Suggestions are being reviewed between now and Thursday morning.
The GoDaddy puppy name is set to be announced Thursday morning at 10 a.m. ET, just before the director calls "action." You can go to GoDaddy's Facebook page or check Twitter Thursday morning to learn whether your suggestion is headed to the world's biggest advertising stage.
Photos courtesy: GoDaddy
Tags:
Actor
,
Ad
,
Bollywood
,
Danica Patrick
,
Facebook
,
GoDaddy
,
Instagram
,
Marketing
,
Puppy
,
Social Media
,
Super Bowl
,
Twitter