Western Union Offers Apple Pay as New Pay-In Option
|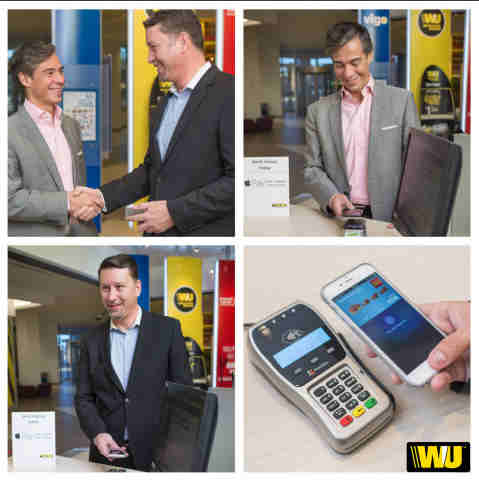 Global payment services company Western Union (NYSE:WU) announced Tuesday it will offer Apple Pay mobile payment solution at Western Union's flagship locations, to provide consumers yet another way to fund global money transfers and bill payments in the United States.
Consumers making Western Union transactions at kiosks in over 7,600 Walgreens and Duane Reade locations nationwide also have the ability to utilize the Apple Pay service.
"Innovative payment options are a strategic focus for Western Union, and starting to accept Apple Pay is in keeping with the company's blueprint for the future," said Odilon Almeida, Western Union president, Americas and European Union.
[ Invest in Bitcoin as Much as You Can Afford to Lose: Javier Marti ]
Launched at Western Union's flagship 1440 Broadway in New York City—with more participating Western Union Agent locations to follow—customers will be able to use their iPhone 6 to fund a Western Union Money Transfer transaction or bill payment.
To use this service, customers must register their debit card on their device and ensure their bank is a participating partner of the Apple Pay service.
They can then make a payment simply by holding their phone near the contactless reader with their finger on Touch ID. Consumers' debit card numbers are not transmitted in payment, nor are they shared with the Western Union Agent, says the company.
Leave a Reply