New Service Allows Mobile Recharge with Bitcoin
|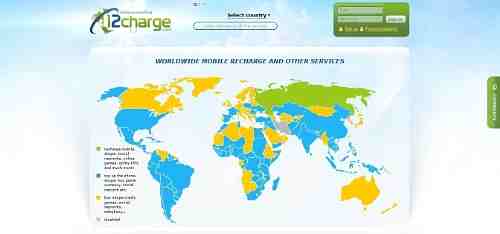 Hong-Kong based company Sam Sien Trading Ltd recently launched startup 12charge.com.
According to the company, this global online recharge service allows users from 110+ countries to top up their mobile phones or buy airtime from over 450 providers and to pay utility bills, loans, TV, internet and other services in some of these countries with Bitcoin, cryptocurrency and other payment methods.
Besides topping up cell phones and paying for utility bills, 12charge allows to recharge a variety of global services like IP telephony (VoIP) including Skype, travel sim cards top up, as well as to purchase game currency in a number of online games, fund social networks accounts and more.
[ Invest in Bitcoin as Much as You Can Afford to Lose: Javier Marti ]
"We are proud to present our users all around the world the possibility to recharge mobile phones virtually everywhere and to pay online for a number of other expenses," said Anton Vereshchagin, founder and CEO of Sam Sien Trading, the company which runs 12charge website.
[ Bitcoin ATMs Planned in Major European Cities ]
The services of 12charge.com are targeted to many groups of clients. Besides frequent travelers, expats working / studying abroad, international businesses, freelancers / webmasters and e-business owners / workers receiving salary in electronic payment systems – everyone preferring to top up mobile and pay for other services online can try the service.
The company says the process of recharge is very easy, taking no more than a couple of minutes and does not require registration. Although, registered users have access to all features like reminders, repeated payments, managing lists of phone numbers / contracts details, etc.
Leave a Reply