Sprint Ready to Release LG G3 Smartphone
|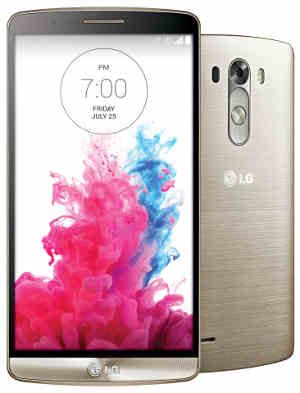 Sprint (NYSE: S) and LG Electronics, maker of the G smartphone series, including the newly announced LG G3 and curved LG G Flex, are teaming up to bring customers the LG G3 in exclusive shine gold or metallic black.
According to Sprint, this LG G family of smartphones will be available on July 18 with the super-high-speed network capability of Sprint Spark and the Sprint Framily Plan.
With Sprint Easy Pay, well-qualified buyers can purchase LG G3 with $0 down (plus tax) and 24 monthly payments of $25.
[ Also Read: LG Introduces LG G Watch Powered by Android Wear ]
New and existing customers can pre-order LG G3 beginning July 11 at www.sprint.com/LGG3 or any Sprint retail store. The shine gold color option is exclusively available in the U.S. from Sprint.
LG G3 is equipped with HD Voice capabilities. Sprint HD Voice expands the normal voice call from a four-octave range to seven octaves to deliver crystal clear voice calls while helping to reduce unwanted background noise, says the company.
Sprint offers nationwide HD Voice, and expects approximately 20 million customers to have HD Voice-enabled phones by year-end.
Leave a Reply