Selfie with Mars Orbiter Contest in India
|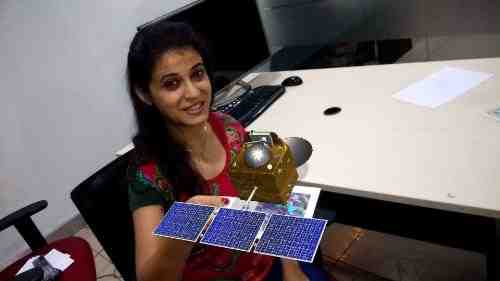 India's space program is expected to achieve a milestone when Mars Orbiter reaches Mars on 24th September. Smartur 3D, an Augmented Reality (AR) company has developed "Smartur" App – a free AR App for Android Mobile Phones and iOS mobile devices.
It will enable users to click a selfie with the Mars Orbiter also known as Mangalyaan. According to the company, AR is the same technology that is used in Google Glass.
---
Related Stories:
Filmmaker Highlights the Dangers of Google Glass
YouCam Perfect: Just to Create Beautiful Selfies
How to Take a Perfect Selfie with Your Smartphone
---
This will provide users a platform to experience and participate in this space event. Users of Android mobile and iOS devices across the world can participate in the contest 'Selfie with Mars Orbiter' by uploading pictures with the Orbiter appearing as a part of their own environment.
"To celebrate the Mars Orbiter Success, we thought it imperative to provide a platform for people to share their joy and pride in it. This is how the Smartur App and 'Selfie with Mars Orbiter" took shape. This would be the first of its kind initiative where common people around the world can actually be a part of this historic milestone," said Neeraj Jewalkar, founder & CEO of Smartur 3D.
Smartur 3D is an AR-based education technology company with offices in USA and India.
Leave a Reply