SAP Creates Green Cloud to Run Data Centers
|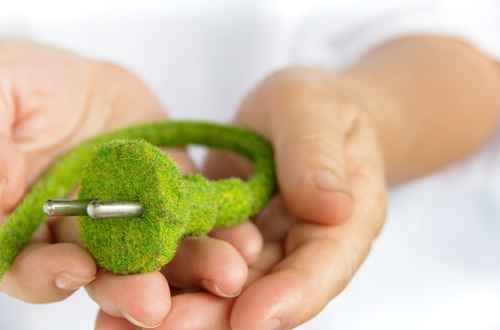 Enterprise software major SAP AG (NYSE: SAP) today announced that it will power all its data centers and facilities globally with 100 percent renewable electricity starting in 2014.
The shift will help minimize the company's carbon footprint as it moves to a cloud business model, and will help eliminate carbon emissions caused by its customers' systems by moving them into a green cloud.
SAP aims to reduce the greenhouse gas emissions from operations to levels of the year 2000 by 2020.
[ Also Read: Honda R&D Installs Hydrogen Refueling Station ]
[ Also Read: TripAdvisor to Help Travelers Plan Greener Trips ]
To meet its objectives, the company has launched the following programs:
A new initiative to subsidize and encourage electric vehicle adoption for German employees, a project that began in 2014 with 60 electric vehicles and will help to extend charging infrastructure and optimize the operations of electric vehicles in SAP's fleet management.
In 2013, SAP built the first LEED-certified building in all of Brazil and achieved EMS ISO14001 certification for its Budapest, Palo Alto and Vancouver offices.
The launch of TwoGo by SAP, a mobile app that encourages carpooling within public and private organizations, supports efforts to reduce the cost of fuel, parking and business trips and emissions, as well as enhance employee networks.
SAP invested EUR3 million in the Livelihoods Fund, which plants trees and conducts clean energy projects in underserved rural areas to both restore their ecosystems and offset carbon emissions globally. With support from SAP and others, the Livelihoods Fund has planted more than 100 million trees in Latin America, Asia and Africa, according to SAP.
"Committing to 100 percent renewable electricity in our data centers and facilities is a natural consequence of our business model shift into the cloud," said Peter Graf, chief sustainability officer, SAP.
Photo courtesy: SAP
Leave a Reply