Huawei Launches FusionCube Solution for SAP Hana
|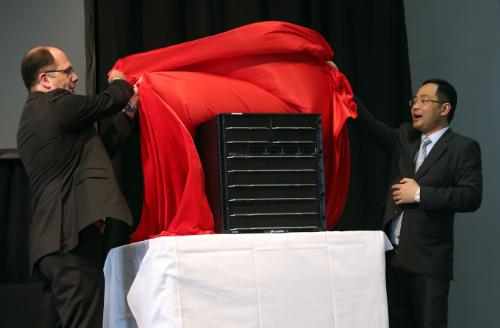 Tech company Huawei says it has expanded its alliance with enterprise software provider SAP.
Huawei has launched the Huawei FusionCube solution for SAP Hana to enhance its support for the in-memory computing platform.
In addition, Huawei has also announced plans for further collaboration with SAP on "smart city" and bring your own device (BYOD) solutions.
SAP Hana is an in-memory computing platform that can be deployed either as an appliance or in the cloud, and can be used to run real-time analytics and applications.
FusionCube is a converged infrastructure offer from Huawei, which provides a scale-out solution to extend the scalability and agility of SAP Hana even further, says the company.
Working together with SAP, Huawei plans to develop integrated solutions that will help address the changing needs of enterprises and industries in the continuously evolving ICT landscape, according to the company.
Leave a Reply