Online Help Centre in India to Solve Postal Complaints
|
Ministry of Communications launched Monday the India Post Help Centre and a Toll Free Number 1924 to address citizens' grievances related to Department of Posts.
Inaugurating the Help Centre here, Minister of Communications, Manoj Sinha said that the move comes in the wake of Prime Minister (PM) Narendra Modi's PRAGATI (Pro-Active Governance And Timely Implementation) review meetings.
PM Narendra Modi exhorts the ministers to actively address the grievances of the common man by setting up and strengthening public grievance redressal mechanism.
Sinha said that the Help Centre has been launched in three languages: Hindi, English, and Malayalam, and gradually all regional languages will be included which are mentioned in the schedule of the Indian Constitution.
[आओ मिल कर करें एक नये और समृद्ध भारत का निर्माण]
He said, the Help Centre will be functioning from 8 A.M to 8 P.M on all working days except holidays. Sinha said that soon, in every circle, a nodal officer will be appointed to bring efficiency in redressal mechanism.
The Minister stressed that except in the case of policy decisions, all complaints related to postal services will be addressed within 24 hours.
He recalled that last month he had launched "Twitter Sewa" for addressing the complaints and concerns of common man and other stake-holders in the telecom and postal sectors, where on an average 100 complaints are received daily related to postal services.
[ Request for Help to Open Free School for Poor Children ]
A toll free helpline number '1924' would be available for customers from all over India from landline / mobile phone of service providers including AirTel, Idea, Vodaphone, Telenor, Aircel, MTS, and Reliance.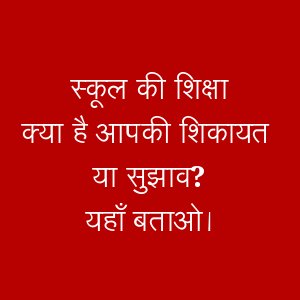 The complaints received from the complainant on toll free number '1924' would be registered in Computerized Customer Centre (CCC) portal by the operators at the Dak Bhawan and the 11-digit ticket number would be provided to the complainants.
If the complaint is already registered, the complainant would be informed the status as viewed in CCC portal. As soon as the complaint is generated on CCC portal, the concerned post office will take immediate necessary action to resolve it and would upload the status.
Leave a Reply