Newshunt E-Book Platform to Offer Graphic India Comics
|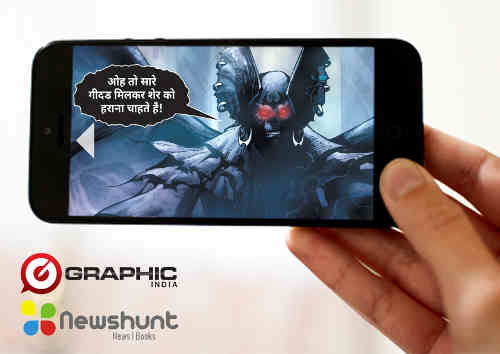 Newshunt, which is a news site in India, has partnered with digital comics company Graphic India to offer characters, comics, and stories through mobile and digital platforms.
The partnership will build a new comic offering on Newshunt e-book platform, bringing Graphic India's digital comics to mobile devices across English, Hindi, Tamil, Telegu, Malayalam and other local languages. Some of these comics will be offered free to the users of Newshunt and supported through advertising.
[ Indian Company to Make Mobi-Serials for Mobile Users ]
Graphic's stories include, Chakra The Invincible, a superhero from India created by Spider-Man and The Avengers creator, Stan Lee; 18 Days, a reimagining of the Mahabharata, by acclaimed Batman comics writer, Grant Morrison; Sholay: Gabbar, featuring the backstory of cinematic villain, Gabbar Singh; Devi, a female superhero from Indian filmmaker, Shekhar Kapur; Ramayan 3392A.D., The Sadhu, and many more.
Leave a Reply