Microsoft Brings Bing in the Classroom
|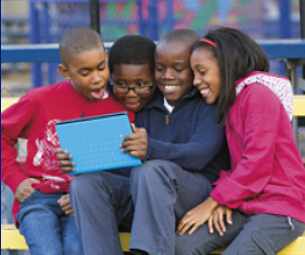 Bing in the Classroom — a free program that provides ad-free, safer, more private search in schools — exited the pilot stage today and is now open to all eligible K–12 schools in the U.S.
The program, formerly known as Bing for Schools, launched in pilot earlier this year in five of the largest U.S. public school districts.
It has grown to include hundreds of districts covering over 4.5 million kids in more than 5,000 schools, serving over 35 million ad-free queries so far this school year, informs Microsoft.
Bing is claimed to be the only major search engine to offer schools in the U.S. an ad-free search experience on their networks.
[ Also Read: 10 Commandments to Do Search Engine Optimization ]
In addition to ad-free search, Bing in the Classroom sets strict filters to help block adult content, prevents student searches from being used for ad targeting and adds specialized learning features to promote digital literacy in the classroom.
Microsoft estimates that over 15 billion search ads are being served to students every year while in school, exposing them to marketing messages for everything from for-profit online degree programs to fast food.
"We created Bing in the Classroom because we believe students deserve a search environment tailored for learning. Classrooms should be ad-free, and that should be as true online as it is offline," said Matt Wallaert, creator of Bing in the Classroom, Microsoft.
More information about the initiative can be found here.
Photo courtesy: Microsoft
Leave a Reply