IBM and Box Team Up to Drive Sales for Marketers
|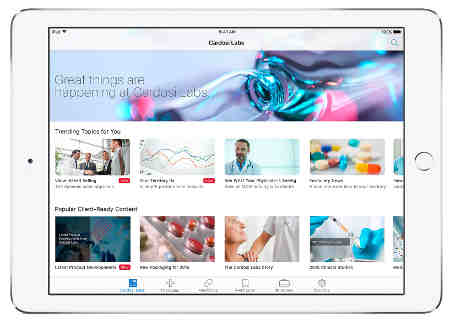 Tech company IBM and content management platform Box have introduced a new version of the IBM MobileFirst for iOS Expert Seller app that is built on Box Platform.
Expert Seller puts the latest product and service information at the fingertips of an organization's sales force via iPhone or iPad, enabling sellers to quickly learn about new offerings, pricing, features or promotions.
According to IBM, Expert Seller allows organizations to take advantage of Box's content management platform, metadata capabilities, fine-tuned security permissions, compliance and certifications, and preview functionality.
This provides seamless management of sales and marketing collateral to help sales teams stay current on the latest offerings and deliver a consistent message to clients and prospects.
Once the Expert Seller with Box Platform app is deployed, companies will be able to build on the app to apply IBM's deeper functionalities including advanced analytics and cognitive capabilities powered by Watson technologies and broader content management strategy.
The Expert Seller app is part of IBM's 100-strong portfolio of made-for-business apps delivered in partnership with Apple to transform work across 14 industries and 65 individual professions which redefine how enterprises empower their professionals to interact, learn and work.
Founded in 2005, Box (NYSE:BOX) is a leading enterprise content management platform, which helps businesses of all sizes securely access and manage their critical information in the cloud. Box is headquartered in Redwood City, CA, with offices across the United States, Europe and Asia.
Leave a Reply