IBM and Twitter Join Hands to Target Enterprises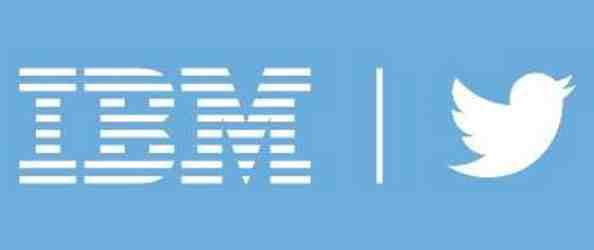 IBM (NYSE: IBM) and Twitter have announced a partnership that aims to transform the way enterprises understand their customers, markets and trends – and inform every business decision.
The alliance brings together Twitter data with IBM's cloud-based analytics, customer engagement platforms, and consulting services.
The collaboration will focus on three areas:
Integration of Twitter data with IBM analytics services on the cloud: IBM plans to offer Twitter data as part of select cloud-based services, including IBM Watson Analytics, a new cognitive service in the palm of your hand.
Entrepreneurs and software developers will be able to integrate Twitter data into new cloud services they are building with IBM's Watson Developer Cloud or IBM Bluemix platform-as-a-service.
New data-intensive capabilities for the enterprise: IBM and Twitter will deliver a set of enterprise applications to help improve business decisions across industries and professions.
The first joint solution will integrate Twitter data with IBM ExperienceOne customer engagement solutions, allowing sales, marketing, and customer service professionals to map sentiment and behavior to better engage and support their customers.
Specialized enterprise consulting: IBM Global Business Services professionals will have access to Twitter data to enrich consulting services for clients across business.
Additionally, IBM and Twitter will collaborate to develop solutions for specific industries such as banking, consumer products, retail, and travel and transportation.
Here is more information regarding the new Twitter and IBM collaboration.