Yahoo Allows You to Create Awesome E-mails. How?
|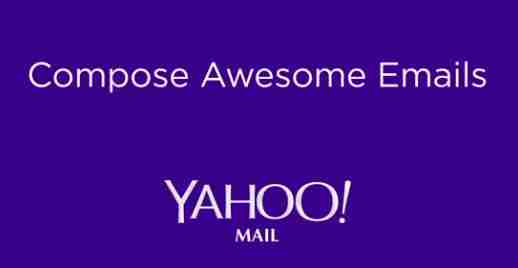 Yahoo has added a new feature for its e-mail users. Now, you can find and add photos, files, GIFs, or links to your messages.
You can try it out when you compose your next e-mail by clicking the new + icon in the bottom right corner of the compose window.
A panel will open on the right side that shows you four different types of content that you can select: photos, files, GIFs, and web links (icons from left to right). Here is what each category contains:
Photos: View photos that you've sent or received in Yahoo Mail sorted by date, with the most recent photos up top. You also can search for photos from the Web or Flickr using the search box.
Files: See files including documents, presentations, PDFs, etc. that you've sent or received sorted by date. If you're looking for a specific file, you can search by person or keyword in the search box.
GIFs: You can now send a GIF (animated image). Yahoo includes search suggestions, but you also can search from GIFs across the Web and Tumblr.
Web Links: Reference a website without having to leave Yahoo Mail by searching for the restaurant, hotel, movie, etc. right within the panel. The link will appear in your e-mail with an informative link preview.
Once you find what you'd like to add, just click or drag-and-drop to add it to your e-mail and you're done!
According to Yahoo, this new compose feature is rolling out to Yahoo Mail users in the U.S. over the next few days.
Leave a Reply