How to Turn Your Website Content into a Magazine for Smartwatches
|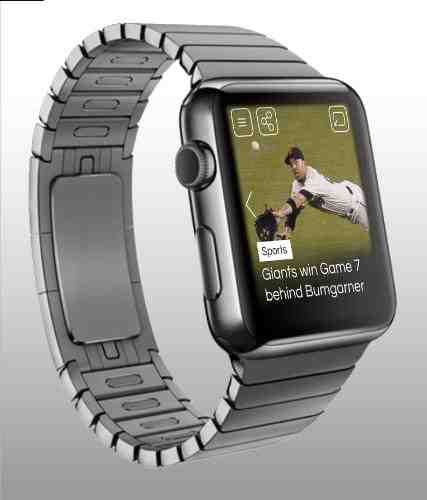 Content visualization company Vexigo Ltd. today announced the release of the Visualizr, a new tool that aims to empower publishers to instantly turn website content into a personalized magazine.
"Using our proprietary in-house technology, we are able to help publishers convert their website's content into a stunning magazine, tailor-made for each visitor – and all this in less than one minute," says Dan Gilai, director of Product at Vexigo.
"Visualizr is a 'tuned-in' magazine with a personalized selection of content for each visitor built on a contextual understanding of a reader's interests and preferences."
---
Related Stories:
See Nicole Lapin's Financial Smartwatch – A Wearable Device
Free Software to Help You Publish Digital Magazines
---
Each time the Visualizr is triggered, it scans every component on your website and builds a magazine based upon a reader's areas of interest.
Vexigo's patented contextual analysis engine – the driving power behind the Visualizr – performs a real-time analysis of an individual's navigation behavior in order to populate the magazine, says the company.
Geared as a mobile first solution, according to the company, the Visualizr provides a good user experience on all mobile devices, including smartwatches. Users want to quickly read the stories that matter most and the Visualizr delivers exactly that: a personalized, mobile-optimized experience.
Founded in 2009, Vexigo offers content visualization and video advertising solutions.
Leave a Reply