How to Test and Optimize Your Website
|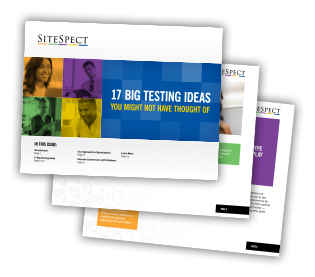 SiteSpect, a leading provider of testing and optimization solutions, announced Monday that it has published a new e-book, entitled "17 Big Testing Ideas" for a website.
The first eight ideas cover various types of on-site search optimization. Next it discusses the check-out / registration process. And it will end with some ideas around mobile web and app optimization.
Website visitors expect a delightful and relevant online experience, but optimizing basic visual elements will get you only part of the way there, says the company.
It suggests that you should make the most of your online customer experience by testing everything from a simple button change to functional search results changes.
SiteSpect provides a site optimization platform for online businesses to improve key metrics such as conversion rates and revenue.
Leave a Reply