How to Get Cinderella Styles for Your Selfies and Photos
|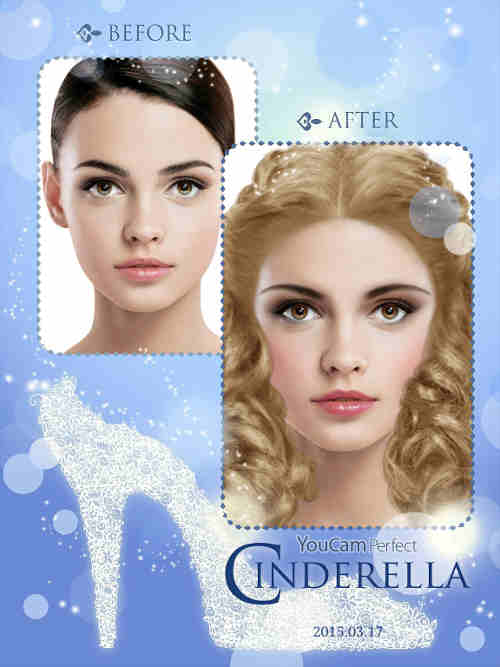 How to Get Cinderella Styles for Your Selfies and Photos
Software company CyberLink Corp. announced Friday that its YouCam Makeup app has released Cinderella themed makeup looks.
Users can transform into a virtual princess by applying the new Cinderella styles to their own selfies and photos.
"Everyone deserves to feel the same amount of confidence exemplified by their favorite princesses, be they real or fictional, no matter who they are," said Alice H. Chang, CEO of CyberLink.
"With our new princess looks, we wanted to empower users with beauty tools to help them visualize themselves as the hero of their own story and feel more confident in their photos."
[ Cinderella Earns $132.5M at Box Office for Disney ]
Along with the release of the new Cinderella looks, CyberLink is hosting a whimsical competition to give one lucky user the chance to turn their princess dreams into a reality.
Users are encouraged to apply the princess template to their own photos for a chance to receive an exclusive "Princess for a Day" makeover package. Learn more about this "Princess For A Day" campaign.
YouCam Makeup app uses the facial detection and skin analysis technology to precisely apply realistic cosmetic looks on selfies and other photos.
In addition to the new Cinderella themed templates, YouCam Makeup features a complete set of true-to-life makeup effects, including eye shadow palettes, mascara, eyeliner, lipstick, foundation, as well as hairstyles and flawless skin effects.
YouCam Makeup is available free on the App Store and Google Play.
Leave a Reply