How IBM Coplink Helps Cops Catch Criminals
|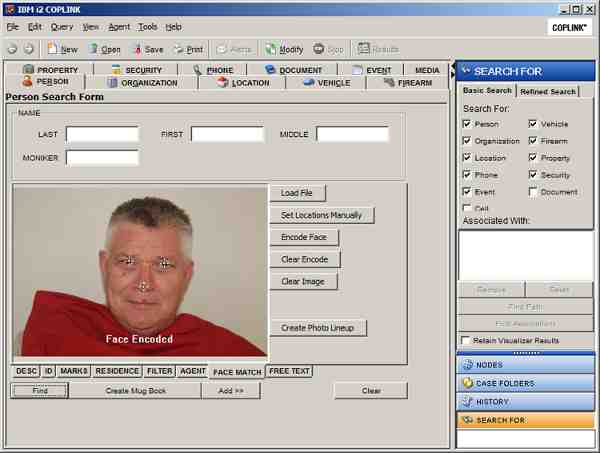 IBM i2 Coplink Everywhere
IBM (NYSE: IBM) has announced i2 Coplink Everywhere, a MobileFirst application that securely delivers access to police data to officers, analysts, and commanders when they are in the field.
The new offering is an expansion of IBM's i2 Coplink portfolio, which also includes office and patrol car applications.
i2 Coplink Everywhere is designed to help law enforcement organizations solve crimes faster, keep officers safer, and disrupt crime via analytics of vast quantities of seemingly unrelated data utilized by law enforcement via mobile devices.
i2 Coplink Everywhere accesses the same extensive i2 Coplink database as desktop clients, but minimizes keyboard and pointing device input.
[ Also Read: Do You Recognize This Man? Asks FBI ]
This capability will enhance officer safety by eliminating or minimizing the need to concentrate on device interaction in favor of focusing on the situation at hand.
Among its many benefits for officers in the field, i2 Coplink Everywhere can be used to help identify people with no form of identification used in traditional public safety situations.
For instance, by accessing a photo and profile of an escaped suspect while in the field, officers can show citizens the photo, thus enabling them to locate and apprehend the suspect faster than through regular means and resulting in a far more efficient use of department resources, suggests IBM.
Leave a Reply