Hyundai's Intelligent Assistant to Drive Your Car
|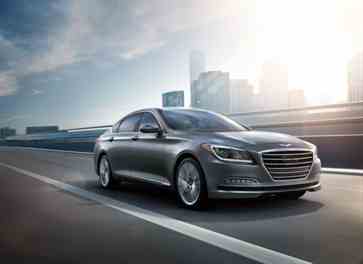 Hyundai Genesis Intelligent Assistant mobile app combines Hyundai Blue Link features, data from the vehicle, the owner's smartphone and the internet with multiple layers of intelligence to send reminders and notifications. Thus, according to Hyundai, it saves owner's time with pre-drive app reminders and notifications.
Hyundai Motor America has launched its Genesis Intelligent Assistant smartphone app using Blue Link technology.
Blue Link 3.0 Mobile App Highlights:
Remote Start includes an engine timer (1-10 minutes), remote stop, remote climate control and remote defroster
Simplified user interface and faster navigation
Home screen shortcuts help users navigate to main Blue Link features
Updated map includes Google Point of Interest (POI) details – business hours, distance to location and ratings
Searches for nearby gas stations
Users can favorite a POI as My POI for quick access
View remote request history to see more details
Supports all Blue Link-enabled vehicles
The Genesis Intelligent Assistant, according to Hyundai, is so smart that it will remind owners to start their engine and determine an up-to-the minute commute time to a restaurant – all through their smartphone.
In addition, the new Hyundai Blue Link 3.0 smartphone app now allows users to remotely control their car's climate control settings. Hyundai Blue Link 3.0 also boasts a new user experience, faster navigation and new features. Google Android and Apple iOS users can download the app from Google Play or the Apple App Store.
Photo courtesy: Hyundai
Leave a Reply