Hello Hope: Turkcell Mobile App to Integrate Syrian Refugees
|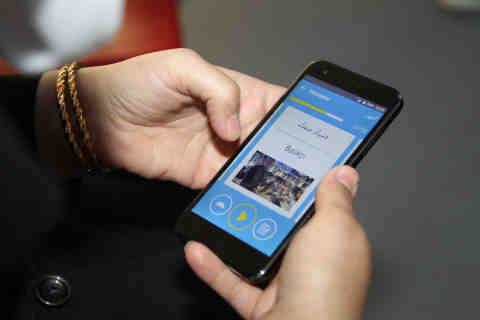 Tech services company Turkcell has announced the launch of its mobile application "Merhaba Umut" – "Hello Hope" to facilitate the integration of Syrian refugees living in Turkey.
The app has a Turkish language learning component, instant audio translation between Turkish and Arabic, a frequently asked questions section which offers guidance on essential issues like registration and access to services and one-click access to Turkcell's Arabic language call center.
The app, developed by Turkcell's digital education platform Turkcell Academy, has been one of the highlights of Turkcell CEO Kaan Terzioglu's address to the United Nations Private Sector Forum, held on September 19th on the margins of UN General Assembly.
[ Study Finds Internet, Mobile Connectivity a Lifeline for Refugees ]
Joining GSMA Director-General Mats Granryd in explaining how mobile technologies can support sustainable development, Terzioglu focused on Turkcell's work with the Syrian refugee communities in Turkey.
Addressing 350 international opinion leaders during the Forum, Terzioglu stated that Turkey has shifted the conversation about Syrian refugees from basic survival to integration a long time ago.
With about 3 million Syrian refugees, Turkey is the world's top refugee-hosting country. Turkcell operates a bilingual call center in Turkey to serve customers in Arabic language.
[
Request for Help to Open Free School for Poor Children ]
With Turkcell Academy's "Hello Hope" app, Turkcell now takes its services-focused approach to serve a community for which communications technologies have been a lifeline. The app is available on iOS and Android platforms.
Turkcell is a converged telecommunication and technology services provider, founded and headquartered in Turkey.
Leave a Reply