MoneyGram MobilePass Offers Digital "Stage and Pay" Solution
|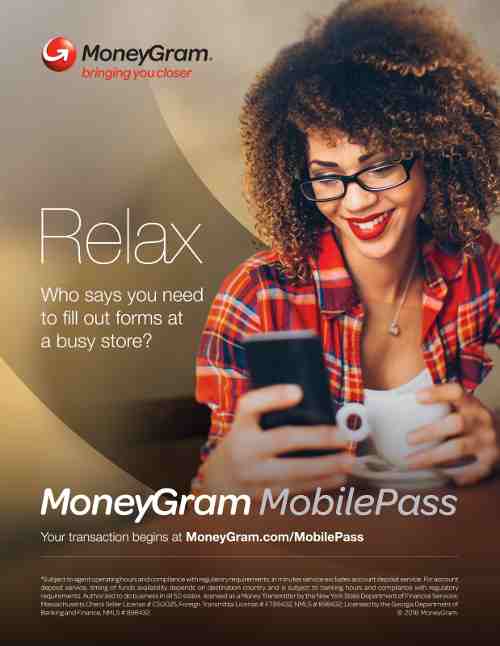 MoneyGram MobilePass
Global money transfer services company MoneyGram (NASDAQ: MGI) announced Tuesday the launch of MoneyGram MobilePass.
It is a new digital money transfer service that allows customers to stage a transaction on a mobile device or online and pay for the transaction at one of MoneyGram's thousands of locations across the United States.
Customers can easily access MoneyGram MobilePass online or from a mobile device at moneygram.com/mobilepass.
[ How to Use Digital Marketing for Business Growth ]
To stage a money transfer, users simply fill in the sender and receiver information, add the amount they wish to send, choose from a list of thousands of participating MoneyGram locations, and then go to their selected store to pay for the transaction.
"We are excited to launch this new innovative service that saves time and simplifies transactions for both our consumers and agents," said Alex Holmes, MoneyGram's chief executive officer.
According to MoneyGram, the U.S. is the largest remittance send market in the world. MoneyGram gives World Bank figures to say that more than $56 billion was sent from the U.S. to other countries in 2015.
Leave a Reply