Amazon Launches Its 3D Printed Products Store
|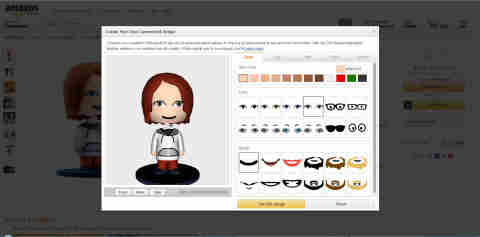 Amazon (NASDAQ: AMZN) announced today the launch of the 3D Printed Products store.
It is a marketplace that gives customers access to more than 200 print on-demand products, many that can be customized by material, size, styles and color variations, and personalized with text and image imprints.
The new store is one of the largest online destinations to discover 3D printed products featuring convenient search tools, interactive 3D preview functionality and a product personalization widget.
At launch to start, customers will find a wide range of items to browse including jewelry, toys, home décor and fashion accessories.
[ Also Read: Enter the World of 3D Entertainment with 3doo Marketplace ]
The new store will feature design templates for customers to put their individual style on an item they create and 3D preview capability to enhance the customer experience.
With the 3D product preview function, customers will be able to 360 degree rotate a virtual model of a product to tailor the item from every angle.
After an item is personalized and the customer has finished the checkout process, the item is 3D printed on-demand by a manufacturing provider and shipped directly to the customer.
[ Also Read: Amazon Brings Fire TV for Your Living Room ]
The store includes modestly priced customizable items sellers are currently offering for under $40, including cufflinks, bobble head figurines and funky wine glass holders.
In the $100 price range, customers can design customized fashion accessories like pendants, earrings and necklaces.
The new 3D Printed Products store also provides an entry point for designers to offer print on-demand product designs. Sellers, designers and manufactures interested in the Amazon 3D Printed Products store can visit this site.
Leave a Reply