YuppTV Unveils YuppTV Media Player for Content Streaming
|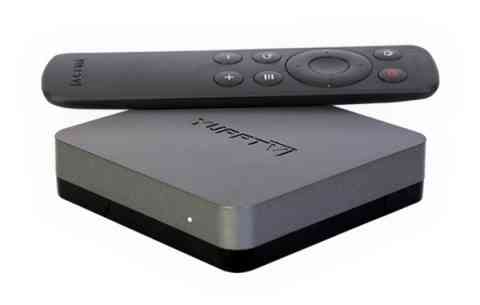 YuppTV, a leading over-the-top (OTT) content provider for South Asian content, announced Monday the launch of its Media Player in the US market.
Using the compact and portable android based Wi-Fi enabled YuppTV Media Player, viewers will now be able to access more than 180 channels worldwide in 10+ languages.
This is made available as Live TV, Catch-up TV, TV Shows, and unlimited movies, in 1080p High Definition (HD) quality to subscribers, turning normal TVs to smart TVs. Once set up, using the YuppTV Media player, users can access their favourite content at the touch of a button.
Apart from the Indian content, channel catalogue also includes leading Pakistani and soon, ready to launch Bangladeshi channels. In the future YuppTV will continue to add premium content to the portfolio on a regular basis for international markets, says the company.
[ Also Read: Comcast to Distribute SEC Network to Xfinity TV Customers ]
Through the customised YuppTV store, subscribers can access unlimited entertainment through the apps available. They can also push content absolutely to TV sets from mobile devices and Tablets. What's on a phone or Tablet, for example, can now be on TV with the YuppTV Media Player.
"YuppTV Media player enables us to acquire Live TV and on demand content from any part of the world and deliver world class streaming experience to customers anywhere in the world," said Uday Reddy, CEO of YuppTV.
The android-based player comes with its own browser and Email client. Through the YuppTV Media Center, users can also access content on USB drives on the big screen. All that is needed is to connect a USB to the YuppTV Media Player.
YuppTV has is a six-year-old company with its headquarters in Atlanta, GA, and having branch offices in the USA and India.
Leave a Reply