The Peanut – A Mobile Laptop and Tablet Stand
|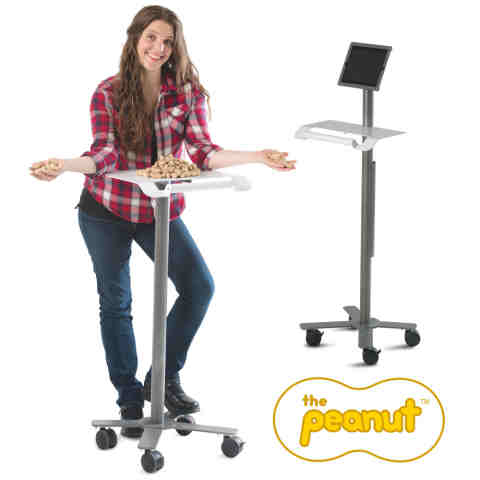 Anthro Corporation, the Portland, Oregon, manufacturer of functional furniture for technology, celebrates its 30th anniversary with the release of a new cart, The Peanut.
With a tiny footprint of 18"w x 17"d and heft of only 24 lbs., it can hold your light devices.
The Peanut is available in two models – for laptops or tablets. One model has a deeper top area for your laptop, with the second is taller and holds your tablet in a 3-phase tilting mount, so you can position it exactly where you want.
With the 40" high shelf (on both models), you can stand and work at an ergonomic height. And its integrated round handle won't aggravate your wrists when you use keyboard.
The Peanut starts at $349 and it comes with a Lifetime Warranty and customer service.
Anthro Corporation, founded in 1984 in Portland, Oregon, designs and manufactures furniture for technology, including tablet charging carts, standing desks, and imaging furniture.
Leave a Reply