Shocase: a Social Network for Marketing Professionals – Only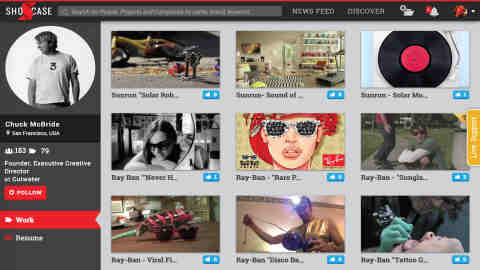 Shocase
Shocase, a marketing's professional network, announced Wednesday the social network designed specifically for marketing professionals.
Shocase integrates the features of LinkedIn, Pinterest, Facebook and YouTube into a single network. According to the company, this new social network features, connects and promotes professionals—from all marketing disciplines.
"Until now, there hasn't been a dedicated, vertical network for the world's 100+ million marketers to display their work and be discovered by those who need their expertise," said Ron Young, Shocase's founder and CEO.
[ How to Use LinkedIn Like a Pro: 10 Tips ]
With Shocase, the company says, members can present their work, skills and experience in the best light to the audience they value most; brands can find the right marketing professionals to suit their needs in any discipline.
Shocase serves different sub-vertical practice areas within the world of marketing, including brand management, advertising, PR, design, digital, shopper marketing, packaging design, event / experiential, analytics, SEO, social and content marketing.
Members can pitch new business by sending samples of their work to potential clients directly from Shocase.
To date, according to Shocase, the company has raised $17 million in two over-subscribed, equity-funding rounds.