Samsung Offers Zero Client Desktop to Enterprises
|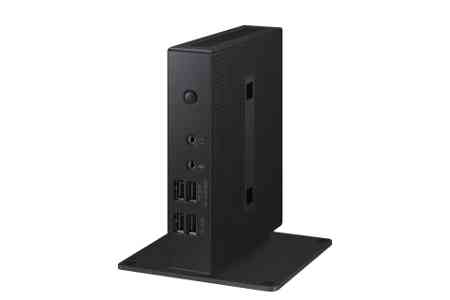 The new NX-N2-T Zero Client Desktop offers a compact solution for securely accessing the business cloud.
Samsung Electronics America, Inc. has announced the availability of its first standalone zero client desktop, the NX-N2-T.
It is a compact VDI device that enables businesses to simplify and secure their desktop endpoints with built-in PCoIP technology.
Rounding out Samsung's zero client lineup, the Samsung NX-N2-T is a VESA mountable endpoint that has the ability to support the I/O connectivity that today's business users need, including use cases requiring up to six different USB devices.
"Our zero client product portfolio offers customers the broadest spectrum of endpoints to securely access the cloud and critical industry-specific applications, whether for large enterprises, healthcare providers, government agencies or higher education institutions," said Tod Pike, senior vice president at Samsung's Enterprise Business Division.
The new NX-N2-T Zero-Client Desktop is now available at a price of $298. All Samsung Zero Client devices can be found at select Samsung resellers and channel partners.
Leave a Reply