What Are the Wireless Radiation Health Risks to Pregnant Women?
|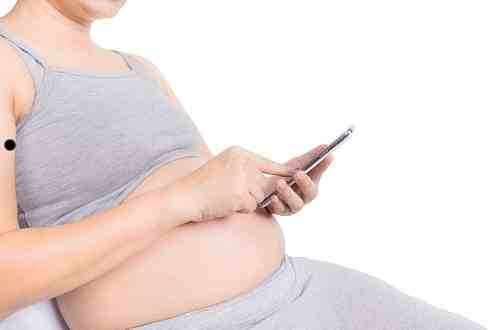 More than one hundred medical doctors, scientists and public health experts from around the world have signed a Joint Statement advising pregnant women to take simple precautions to protect themselves and their babies from wireless radiation.
The Statement is part of a national right-to-know campaign called the BabySafe Project created by two non-profit organizations to inform pregnant women about the issue.
"The wireless world may be convenient, but it's not without risks," says Patricia Wood, executive director of Grassroots Environmental Education and co-creator of the BabySafe Project. "When more than one hundred of the world's leading medical doctors and researchers on wireless radiation say we have enough evidence for women to take protective action, we think women should know about it."
Related Articles:
[ Axis Bank's Free Wi-Fi Service… and Health Hazards of Wi-Fi ]
[ What Are the Cell Phone and Wireless Risks to Children? ]
The project is based on recent scientific studies suggesting that radiation from wireless devices is capable of interfering with the tiny electrical impulses that help synapses connect in a developing brain.
Researchers at Yale University have been able to demonstrate that the brains of laboratory mice exposed to pulsed radio frequency radiation in utero were wired differently from those of the mice who were not exposed, resulting in behavioral differences that include poorer memory and symptoms that resemble ADHD in children.
[ How to Protect Your Child from Poisonous Pollution ]
The Yale study builds on more than twenty years of research and hundreds of independent, peer-reviewed studies showing that exposure to radiation from wireless devices can have non-thermal, biological effects on humans, including DNA strand breaks and other impacts not previously known. The authors of many of those studies are among those calling for precautions.
[ How Pregnant Women Can Avoid Morning Sickness ]
"The fetus is perhaps the most vulnerable to these types of insults, when the brain is just forming, when all of the organ systems are just beginning to develop," says Dr. Hugh Taylor, Chief of Obstetrics and Gynecology, Yale-New Haven Hospital, Professor of Women's Health at Yale University, and lead author of the study. "There's essentially no downside to being cautious and protecting your baby. Why not do it?"
Grassroots Environmental Education is an environmental health non-profit communications organization that bridges the gap between emerging science and public awareness.
Leave a Reply