Robert Bakish Appointed Acting President and CEO of Viacom
|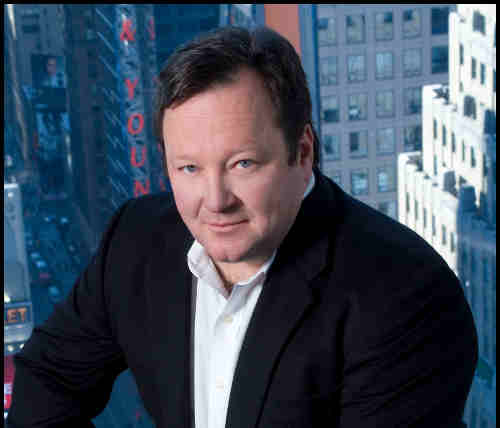 Robert Bakish
The Board of Directors of Viacom Inc. announced Monday the appointment of Robert ("Bob") Bakish as Acting President and Chief Executive Officer (CEO), effective November 15. He will succeed Tom Dooley, who, as previously announced, will be leaving the Company.
Mr. Bakish will focus on investing in and developing new content, expanding distribution and pursuing strategic growth opportunities in Viacom's core businesses.
He is also being appointed to the new role of President and Chief Executive Officer of the Viacom Global Entertainment Group.
[ Advertising and Marketing Options on RMN News Sites ]
This new business unit combines Viacom's International Media Networks division with the Company's Music and Entertainment Group, which houses the Company's brands including MTV, Comedy Central, VH1, Spike and Logo. In addition, TV Land and CMT will join the Global Entertainment Group portfolio under Mr. Bakish.
Viacom's Kids and Family Group will be reestablished as the "Nickelodeon Group" to fully focus on building upon the success of the number one media network for kids, and exploit the broad array of growth opportunities in all facets of the kids segment, including recreation and hospitality.
BET Networks, home of leading brands among African American adults, will continue to function as a dedicated and separate group.
Mr. Bakish received an M.B.A. from the Columbia Business School of in 1989 and a B.S. in Operations Research from Columbia's School of Engineering and Applied Science in 1985.
Viacom owns media brands that offer television programs, motion pictures, short-form content, apps, games, consumer products, social media experiences, and other entertainment content for global audiences.
Leave a Reply