Ricoh Returns 90,000 Lost Photos from Earthquake and Tsunami
|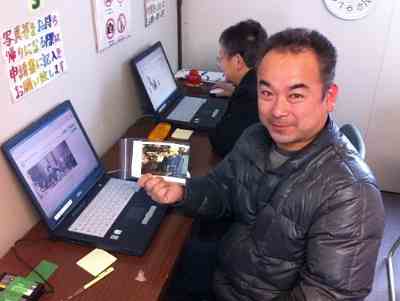 Ricoh announced Monday that it has successfully returned more than 90,000 photos through its "Save the Memory Project."
It has been carrying out the project as part of its reconstruction support activities after the Great East Japan Earthquake and Tsunami since August 2011, with the aim of returning photos lost and damaged in the tsunami to their owners.
The project involves collecting precious photos found in the disaster-affected area and cleaning them, with the help of local government and volunteers, and then using MFPs to digitize and store photos in the cloud so that people can search them easily.
[ Also Read: ISIS Terrorists Damage Cultural Heritage Sites in Iraq ]
Searches can be carried out on computers at local government photo centers. Once someone has found a photo they lost, the original and all associated data is returned to them via the relevant local government.
In total, there are over 400,000 digitized photos on file. In the four years since the earthquake and accompanying tsunami, almost 90,000 of these photos have been returned to their owners through photo centers in five locations.
Ricoh is a global technology company specializing in office imaging equipment, production print solutions, document management systems and IT services. Headquartered in Tokyo, Ricoh Group operates in about 200 countries and regions.
Leave a Reply