Randi Zuckerberg – Sister of Facebook CEO Mark Zuckerberg – to Host Radio Show
|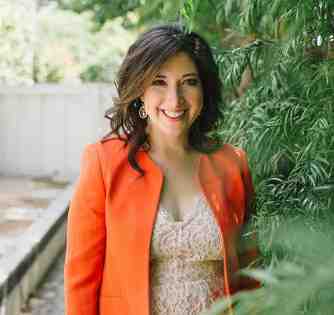 SiriusXM (NASDAQ: SIRI) announced today that Randi Zuckerberg, a media executive, will host "Dot Complicated with Randi Zuckerberg."
This new weekly one-hour show launches on Wednesday, July 23rd, exclusively on SiriusXM's Business Radio Powered by the Wharton School channel, which features some of the most successful and creative leaders of the business world.
Broadcasting from the Wharton School's studio in San Francisco each week, Randi Zuckerberg, sister of Facebook CEO Mark Zuckerberg and a former Facebook executive, will offer listeners advice on real ways to help untangle their modern tech lives and how to find a new normal with technology as a true asset and helper, not a burden or distraction.
[ Also Read: Hello Mark, Are You Aware of Facebook Flaws? ]
Drawing on years of experience in the tech sector as an entrepreneur and mother, Zuckerberg will also provide a forum to explore how technology and social media overwhelms, and sometimes controls, peoples' lives.
"Dot Complicated" will also delve into the latest high tech innovations for kids, parents and even pets, examining what is new in technology that can be incorporated into their daily lives.
Randi and her guests will serve as expert guides to gadgets, technology and media and whether they warrant a "Like or Dislike."
[ Also Read: Are You Happier Without Facebook? ]
With its call-in format and Zuckerberg's dose of humor and irreverence, "Dot Complicated" will also address questions catered to adults and parents including "how young is too young for technology and social media," "have we allowed technology to take over our lives, "can we afford to keep up with the newest gadgets at any cost" and "do you really need a purse that charges your phone (answer is yes)."
"Dot Complicated with Randi Zuckerberg" will air each week on Wednesday from 12:00 pm to 1:00 pm ET on Business Radio Powered by the Wharton School, SiriusXM channel 111, and via the SiriusXM Internet Radio App on smartphones and other connected devices, as well as online at siriusxm.com.
Subscribers will also be able to listen to the show via SiriusXM On Demand through the SiriusXM Internet Radio App for smartphones and other mobile devices and online at siriusxm.com.
Randi Zuckerberg (pictured above) is the founder and CEO of Zuckerberg Media, a media and production company, and Editor-in-Chief of Dot Complicated, an online community to help you navigate and "untangle" your wired lives.
Leave a Reply