Panasonic Offers "World's First" Wearable Camera
|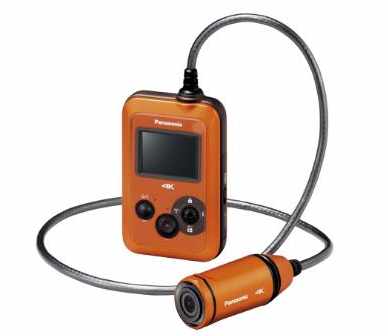 As wearable technologies are gaining momentum in the tech world, video technology company Panasonic has introduced its HX-A500 (A500), claimed to be the world's first 4K/30p Wearable Camera.
The main unit is separate from the lens unit, meaning you can mount the lens at face level and perform hands-free shooting. Small and lightweight, the lens unit is comfortable to wear, making it easy to capture point of view sports or your daily adventure, suggests the company.
[ Also Read: Say "OK Google" on LG G Watch ]
The A500 features 4 K/30p image quality, allowing you to capture video with heightened realism. With a powerful lens, sensor and engine, you can now enjoy clean and clear low-noise video.
The A500 comes standard with the newly designed main unit with an LCD and other features that improve operability.
[ Also Read: Wearable Technology to Reveal the Foods You Like ]
Via your smartphone or tablet, you can also upload your video to the internet. Panasonic designed the A500 wearable camera so that users can simply shoot and enjoy sharing, high-quality action video, says the company.
Featuring Wi-Fi and NFC to connect to your phone, the A500 will be available in the U.S. at the beginning of July at www.shop.panasonic.com and photo specialty retailers.
Leave a Reply