Newsmax TV Launched on OTT and Android Devices
|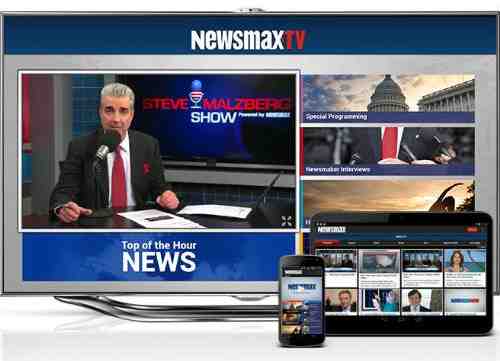 A TV application solutions company Float Left Interactive and Newsmax Media announced Tuesday that Newsmax Media's Newsmax TV has expanded its soft launch of the new multi-platform news and information channel to Android smartphone and OTT (over-the-top) devices.
Float Left will enable Newsmax TV's audience to access the channel whenever they want regardless of their Android device (e.g., phones, tablets, Google TV).
Newsmax TV content remains free and without any pay wall restrictions that would restrict its audience from experiencing it.
Newsmax TV also has OTT applications in place to watch via Roku, iPhone, iPad and online. Newsmax and Float Left will be adding support for more devices in the coming months.
Float Left Interactive is a leading provider of TV app solutions and focuses in the development of cross-platform video experiences for connected devices including streaming media players, smart TVs, mobile and tablet.
Founded in 1998 and based in West Palm Beach and Boca Raton Florida, Newsmax Media is a privately held news-focused media organization.
Leave a Reply