New Cell Phone Policy to Ensure Workplace Safety
|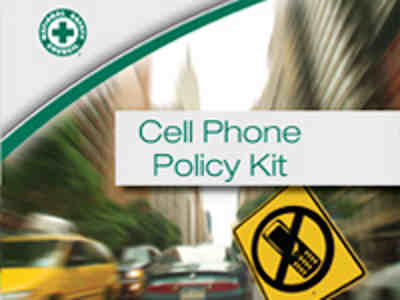 The National Safety Council (NSC) has launched a Cell Phone Policy Assessment Tool that provides instant feedback on an employer's cell phone policy.
Motor vehicle crashes are the leading cause of workplace death, and distracted driving is a common cause of crashes. When talking on a cell phone, drivers can be looking straight through the windshield and still miss seeing up to half of what's around them including traffic lights, stop signs and pedestrians. An estimated one in four crashes involves a cell phone.
[ Ford Introduces New Vehicle Camera Technology ]
"The National Safety Council estimates that 26 percent of crashes are caused by cell phone use," said Deborah A.P. Hersman, president and CEO of NSC. "Every single incident is preventable. That is why employers must have comprehensive policies."
Many employers are implementing cell phone policies to keep their workers safe on the roadways, but not all policies are created equal. Many still allow hands-free use and exempt certain classes of employees, leaving gaps in safety that also increase an employer's liability risk in the event of a crash.
[ What Are the Wireless Radiation Health Risks to Pregnant Women? ]
By completing a simple survey, a report is generated to assess how an employer's policy matches up with best practices to keep workers safe. The Cell Phone Policy Assessment Tool reveals gaps, their associated costs, and identifies specific suggestions to improve the policy. NSC recommends employers implement a best practice cell phone policy that covers:
Hand-held and hands-free devices
All employees
All company vehicles
All company cell phones
All work-related communications – even in a personal vehicle or on a personal Cell Phone.
The survey and assessment report are free. Users can find the Cell Phone Policy Assessment Tool at nsc.org/policytool.
Founded in 1913 and chartered by Congress, the National Safety Council, nsc.org, is a nonprofit organization whose mission is to save lives by preventing injuries and deaths at work, in homes and communities, and on the road through leadership, research, education and advocacy.
Leave a Reply