New 3D Gesture Recognition Technology Ensures Driver Safety
|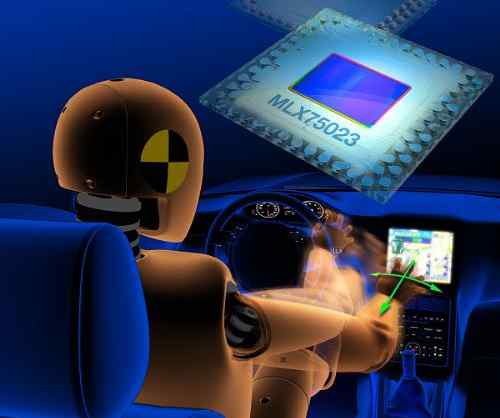 SoftKinetic, a leading provider of 3D vision and gesture recognition solutions, together with automotive semiconductor company Melexis, announced the availability of the Time of Flight (ToF) 3D sensor for automobile safety and infotainment markets.
The MLX75023 sensor, featuring SoftKinetic technology and manufactured in Melexis' automotive-grade CMOS mixed signal process, is claimed to be the highest resolution 3D sensor available.
It works in full sunlight, making it the perfect solution for a vehicle's cockpit, says the company. It can be used for natural 3D gesture recognition and robust driver monitoring, bringing a new level of infotainment navigation control and safety features.
Both companies will be demonstrating the new sensor at the CAR HMi event June 26-27, 2014 in Berlin.
The MLX75023 is a QVGA (320 x 240 pixel) resolution optical ToF camera sensor. Featuring SoftKinetic's patented DepthSense 3D Imaging technology, and in conjunction with SoftKinetic's advanced image processing software, the sensor is capable of understanding the most subtle human gestures as well as the shape, size and behavior of objects and people inside the car.
Now drivers can adjust the temperature and radio, or make a phone call, using simple gestures and without taking their eyes off the road. Additional capabilities of the sensor allow for driver behavior monitoring as well as context awareness, creating a safer environment for every passenger in the vehicle.
Leave a Reply