NASA to Host Small Business Alliance Meeting
|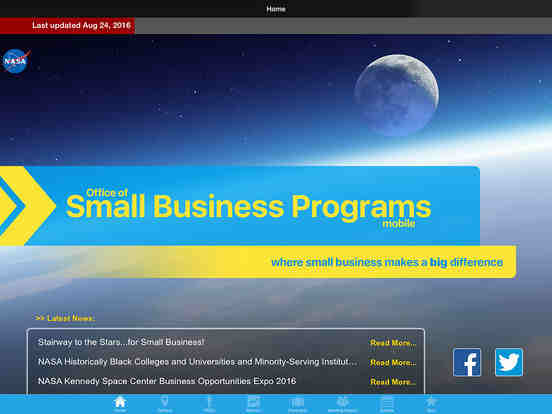 On Sept. 22, the Marshall Small Business Alliance will hold its semi-annual meeting, hosted by NASA's Marshall Space Flight Center at the Davidson Center for Space Exploration at the U.S. Space & Rocket Center, both in Huntsville, Alabama.
More than 500 national representatives of large and small business prime contractors, subcontractors and NASA organizations are expected to attend, along with dozens of exhibitors.
The meeting will begin at 8 a.m. CDT and conclude at 12:30 p.m. with the 2016 SBA award recipients.
[ Also Visit: Tech-Wise Knowledge Center for SMBs ]
Providing opening remarks will be Jonathan Pettus, Marshall's director of the Office of Chief Information Officer; Mark Russell, member of the Huntsville City Council; Tim Holcombe, Madison City Council president; and Dr. Deborah Barnhart, CEO and executive director of the Space & Rocket Center.
Marshall Center speakers will include Steve Miley, director of the Office of Procurement; Jim Turner, associate director for technical management of the Engineering Directorate; Johnny Stephenson, director of the Office of Strategic Analysis & Communications; and small business specialist David Brock.
[ Request for Help to Open Free School for Poor Children ]
The meeting offers opportunities for participants to network with Marshall managers, Marshall Small Business Office staff, NASA large business prime contractors and others to learn more about pursuing NASA procurement, subcontracting and mentor protégé opportunities.
The Small Business Alliance was established in 2007 and is sponsored by Marshall's Small Business Office, part of the center's Office of Procurement.
Photo courtesy: NASA
Leave a Reply