Moda Operandi Secures $60 Million in Series E Financing
|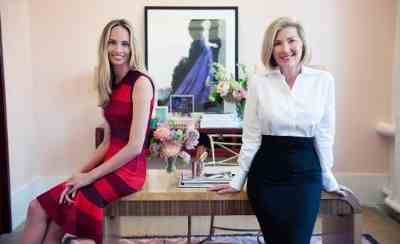 Moda Operandi Co-founder Lauren Santo Domingo and CEO Deborah Nicodemus
Online luxury retailer Moda Operandi has announced that it has closed a $60 million Series E financing.
Boston-based asset manager Fidelity Investments led the investment round, with participation from existing shareholders including New Enterprise Associates and Advanced Publications, Inc., the parent company of Conde Nast. Other current shareholders include New Atlantic Ventures, LVMH and RRE Ventures.
Related Stories:
Canva Raises $3.6 Million in Funding
E-Commerce Site Farfetch Raises $66M, Wow!
Axon Invests in iYogi's $28 Million Capital Raise
Swagbucks Appoints Chuck Davis as CEO, Raises $60 Million
Darby Smart Raises $6.3 Million in Series A Financing
Forkforce Social Network Gets Seed Funding
Buzzoola Raises $2 Million in Seed Funding
Fingerprint Secures $10.85M Series B Financing
Course Hero Secures $15 Million in Series A Funding
Business Plan of RMN Company for Investors
Maxwell Health Raises $26.4 Million Series B Round of Funding
Woven Digital Raises $18 Million in Series A Financing
Launched in February 2011, Moda Operandi to date has raised over $130 million in funding. This latest round of financing will be used toward growing the presence of the business in key markets like Europe, Asia and the Middle East, mobile technology, growing the loyalty program, customer acquisition, and developing new brand relationships.
Leave a Reply