Whipclip Raises Over $40 Million in New Financing
|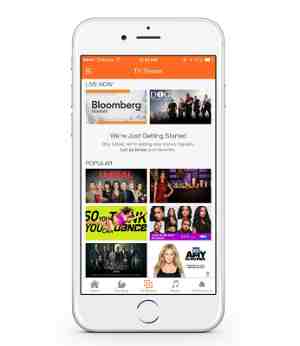 Whipclip, a mobile platform that allows consumers to legally create and share their own video clips of television shows and music videos, announced Tuesday that it has raised more than $40 million in the initial closing of its Series C financing led by Eminence Capital, LP, a $6.4 billion asset management firm. Additional participants include existing investors Institutional Venture Partners and Raine Ventures.
The new funding will be used to accelerate Whipclip's product development and further build its operations and content partner relationships. As part of the financing agreement, Eminence Capital will join the Company's Board of Directors.
"By partnering with leading networks and content providers Whipclip is truly pioneering a new model to allow viewers to discover and interact with great content from broadcast media and the music industry," said Ricky Sandler, CEO of Eminence Capital.
"Whipclip offers a new way for consumers to legally share popular television shows and music videos and for content owners to promote their programming, drive social engagement and reach new audiences," said Richard Rosenblatt, co-founder, Chairman and CEO of Whipclip.
Whipclip's other prominent investors besides Eminence Capital, Institutional Venture Partners, and Raine Ventures, include William Morris Endeavor, Ziffren Brittenham, Greycroft, as well as leaders of the media community including Ari Emanuel, Peter Guber, Steve Bornstein, Scooter Braun, Gordon Crawford, and Ron Zuckerman.
Through Whipclip's existing collaborations with leading television networks ABC, CBS, FOX, Turner, Viacom, A+E Networks, Bloomberg, Fusion, OWN, and Pop, and major music companies Universal Music Group and Sony Music, users can clip live TV as well as search for specific moments within past episodes and share them with friends, enabling better discovery of shows and music videos.
Using Whipclip, fans create and share clips from their favorite TV shows such as Bob's Burgers, Dancing with the Stars, Duck Dynasty, Inside Amy Schumer, The Late Late Show with James Corden, The Last Man On Earth, Love & Hip Hop, Married at First Sight, NCIS: Los Angeles, New Girl, Once Upon a Time, The Talk, UnReal, Workaholics, and many more.
In the past few months, Whipclip has partnered with more than 25 major publishers to enable them to embed video clips of popular shows like Dancing with the Stars into their stories.
The company has added popular shows such as The Bachelorette, Bellator MMA, Conan, So You Think You Can Dance, UnReal, and live events and award shows such as the Critic's Choice Awards and the 42nd Annual Daytime Emmy Awards.
The Raine Group and Latham & Watkins LLP advised on the transaction on behalf of Whipclip. The company was founded by Richard Rosenblatt and Ori Birnbaum in 2014 and is located in Santa Monica, Calif., and Tel Aviv, Israel. Whipclip is available for free on the App Store.
Leave a Reply