Logitech Unveils Gaming Mouse; Says It's the Fastest
|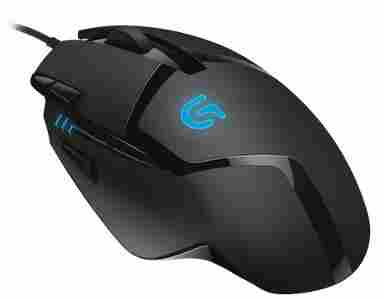 Digital products company Logitech today introduced its gaming mouse, the Logitech G402 Hyperion Fury Ultra-Fast FPS Gaming Mouse.
Claimed to be the fastest gaming mouse, it features Logitech's Fusion Engine sensor technology that can track over 500 inches per second (IPS) and Logitech's Delta Zero sensor technology for more accuracy.
The Fusion Engine in Hyperion Fury, created by Logitech engineers, solves a problem many FPS players have: their mouse can't track as fast as they can move, says the company.
By combining optical sensor technology with an accelerometer and gyroscope, the Fusion Engine provides better tracking speed.
The Logitech G402 Hyperion Fury FPS Gaming Mouse is expected to be available in the U.S. and Europe beginning in August 2014, for a suggested retail price of $59.99.
Leave a Reply