LG Displays Its Largest Digital Signage Monitor
|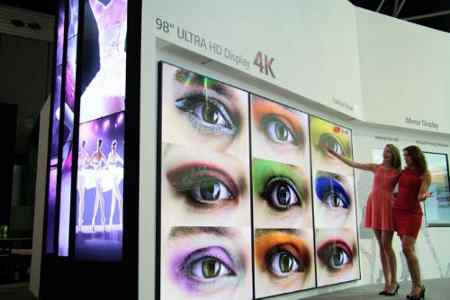 LG Electronics has introduced its largest digital signage monitor, a new 98-inch class (98.0 inches measured diagonally) Ultra HD commercial-grade display.
Available in the United States this fall, model 98LS95A features large-screen digital signage with 4K Ultra HD capabilities.
"As 4K and LED technologies continue to evolve, customers are increasingly adopting the enhanced technology solutions to take advantage of the better quality and energy savings," said Clark Brown, digital signage vice president for LG Electronics USA.
"With LG, it's all possible. LG innovations like IPS panels and Ultra HD displays are helping our customers enter the new era of advanced digital signage."
Leave a Reply