Jesse Draper to Host Tech Talk Show with Cox
|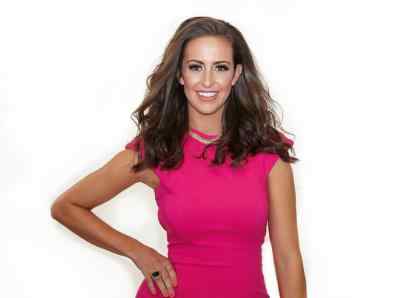 After six years of hosting The Valley Girl Show on the Internet, creator Jesse Draper is expanding her Internet tech talk show with a new television series to air this summer, courtesy of Cox Media Group.
A spokesperson for startups, Draper says she has helped pioneer the way of new media content distribution and will translate that model to television.
The Valley Girl Show brings entrepreneurs together to reflect their humble beginnings, discovering how their companies came to be and what they hoped to create, all in a fun and lively environment.
[ Also Read: How to Participate in Kaun Banega Crorepati TV Show ]
Previous guests on The Valley Girl Show have included the likes of Ted Turner, Mark Cuban, Sheryl Sandberg, Supreme Court Justice Sandra Day O'Connor, Jessica Alba, and Eric Schmidt, Steve Wozniak and Elon Musk.
The new syndicated 30-minute talk show will have a digital twist and is projected to reach more than five million households in Northern California and Seattle this summer, with plans to roll out to 20 markets and 30 million households later this year.
[ Click here to promote your work on RMN Stars ]
Produced through Cox Media Group in Northern California, The Valley Girl Show will provide television viewers with an entertaining and informative platform to discuss business with leading tech entrepreneurs, trend forecasters and innovators.
The new show will air June 2014 in the San Francisco and Seattle markets.
Formerly a Nickelodeon star, Draper (pictured above) is now CEO of Valley Girl where she runs pre-production through post-production and distribution for the show.
Leave a Reply