Instamoji Creates Emojis Inspired by The Other Woman
|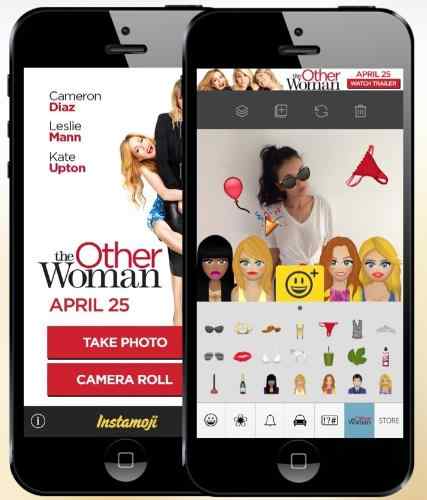 Instamoji, an iOS and Android mobile application that lets users add emojis to their photos and share them with friends, announced Friday 21 custom movie-inspired emojis for the 20th Century Fox's box office hit The Other Woman, which opened April 25, 2014.
In addition to the app's signature emojis, users can now include an emojified Cameron Diaz, Kate Upton, Leslie Mann, Nikolaj Coster-Waldau and Nicki Minaj to their photos along with other favorite props and accessories.
Emojis are the smileys used in Japanese electronic messages and webpages. Their use is now spreading outside Japan.
[ Also Read: The Other Woman Beats Captain America at the Box Office ]
"I'm thrilled to be working with 20th Century Fox on such a fun project," said Scott Wilson, creator of Instamoji, "Instamoji is the perfect application for entertainment properties and movies, especially one with such iconic milestones and fun scenes in it."
Current app users will receive these custom emojis for a limited time, through the end of May 2014. Users can choose from shapes such as a Great Dane dog, sunglasses, a champagne bottle, dresses, bikinis, and more.
Launched in 2013, Instamjoi started as a passionate side project for the creative director of Shotwell Digital, and has now garnered the attention of major brands within the entertainment industry.
Prior to launching the Other Woman emojis, Instamoji partnered with HBO's Girls to promote Season 3.
Leave a Reply